Tenille Lawrence
The Birdie Bonus Box - Our quarterly gift to you!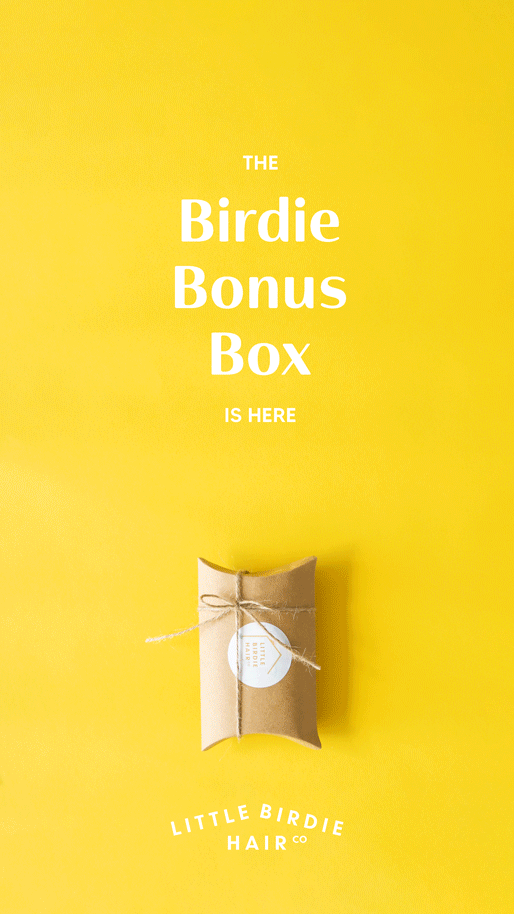 What is the Birdie Bonus Box?
The Birdie Bonus Box is our loyalty program that offers our clients haircare rewards including samples of our hero products. With each quarterly Birdie Bonus Box, you'll receive deluxe size samples of products you may already know and love, or new products you're bound to fall in love with!
How do I become a Birdie Bonus Box Member?
Clients at all Little Birdie Hair Co salons are eligible to become a Birdie Bonus Box member. All you have to do to join in on the fun is spend $750 in each quarter (12 weeks) from the launch date. Your spend will reset to $0 on every launch date, so you'll need to reach the $750 limit to qualify for your next quarterly bonus!
How do I make the $750 quota?
You can reach your $750 quota by spending on services or products (both in-store and online).
Are the Birdie Bonus Boxes Customisable?
At this stage, our Birdie Bonus Boxes are not customisable, but our team carefully curates each box with our salon providers to ensure everyone can enjoy the deluxe samples.
What if the Birdie Bonus Box has already been launched, can I meet the quota after?
On the day of each Birdie Bonus Box, your balance will reset to $0 meaning you'll need to spend on services or products (in-store and online are eligible) to start earning points again.